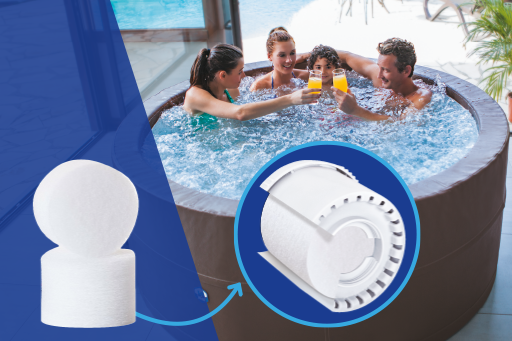 New generation high performance polymer filter
The PureFlow® Cartridge for all cartridge filtration systems.
Filter cylinder to replace the filter cartridge in your NetSpa spa. Revolutionary and innovative, the water in your spa is clear and limpid from the first minutes of use.
10 times longer than a conventional filter cartridge, reduces the use of water treatment products, safe for the health and ideal for people with allergies.
Crystal clear water fast
Cost effective and durable
Compatible with all NetSpa spas
Environmentally friendly
Ideal for people with allergies
Up to 250 times the filtration volume
Reduction of biological clogging
Washable